U.S News and World Report Names Sarasota 'Best Place to Retire'
Posted on February 22, 2021
Sarasota ranked No. 16 on U.S. News' list of "Best Places to Live in the U.S."
There's no doubt the word is getting out–Sarasota's enviable lifestyle is gaining recognition from top media sources across the country. Having achieved prestigious rankings with both US News and World Report and US News, we thought we would share their perspective on what makes our cherished Florida town so noteworthy:
Best Place to Retire
Sarasota was ranked the No.1 best place to retire in the U.S. on U.S. News and World Report's 2020-2021 list of "Best Places to Retire in the U.S." Here's what they had to say about their selection: "Warm temperatures year-round, award-winning beaches and a thriving arts and cultural scene have made Sarasota a go-to place for retirees and families, not to mention a handful of celebrities. This southwest Florida region, which is about an hour from Tampa and two hours from Orlando, continues to attract new residents with great restaurants and plenty of shopping options."
We agree Sarasota is a great place to retire, but we know it's an all-around great place to live! In a post-COVID world, where online and remote work environments are much more prevalent, Sarasota's appeal is being discovered by an even more diverse market. Young professionals, empty nesters, and pre-retirees are also finding their niche in this naturally beautifully, culturally rich setting on Florida's west coast.
Best Places to Live in the US
It comes as no surprise that Sarasota ranked as No. 16 in U.S. News' list of "Best Places to Live in the U.S." The city was applauded for its high-quality health care, favorable tax environment, desirability, job market ratings and happiness measure. Living in Sarasota if often considered paradise, but more and more homebuyers have decided to call it "home." Sarasota Magazine notes, "As the Sarasota community flourishes, so does its economy, offering a sizeable job market for those working in health care, small business and tourism."
For those ready to make the move, Kolter Urban is offering a new opportunity in Downtown Sarasota. Bayso, Kolter's newest luxury condominium has experienced high demand following its Sales Gallery Grand Opening last month. Designed by SB Architects, the new 18-story tower is scheduled to begin construction mid-2021, with expected completion by Fall of 2023. Priced from the $800,000s, Bayso features 149 private, contemporary residences located where downtown meets the bayfront.
Bayso is also the latest addition to Quay Sarasota, the region's new 14-acre waterfront district bringing together a blend of luxury residential, upscale retail, boutique hotel, and state-of-the-art office space. Quay Sarasota will connect downtown and the Rosemary District with all the parks, shoreline, arts, and excitement of The Bay, a redevelopment project transforming 53 acres of Sarasota's bespoke shoreline into a landmark destination that includes a new performing arts hall, waterfront promenade, amphitheater, watersport rentals, and plenty of lush parks.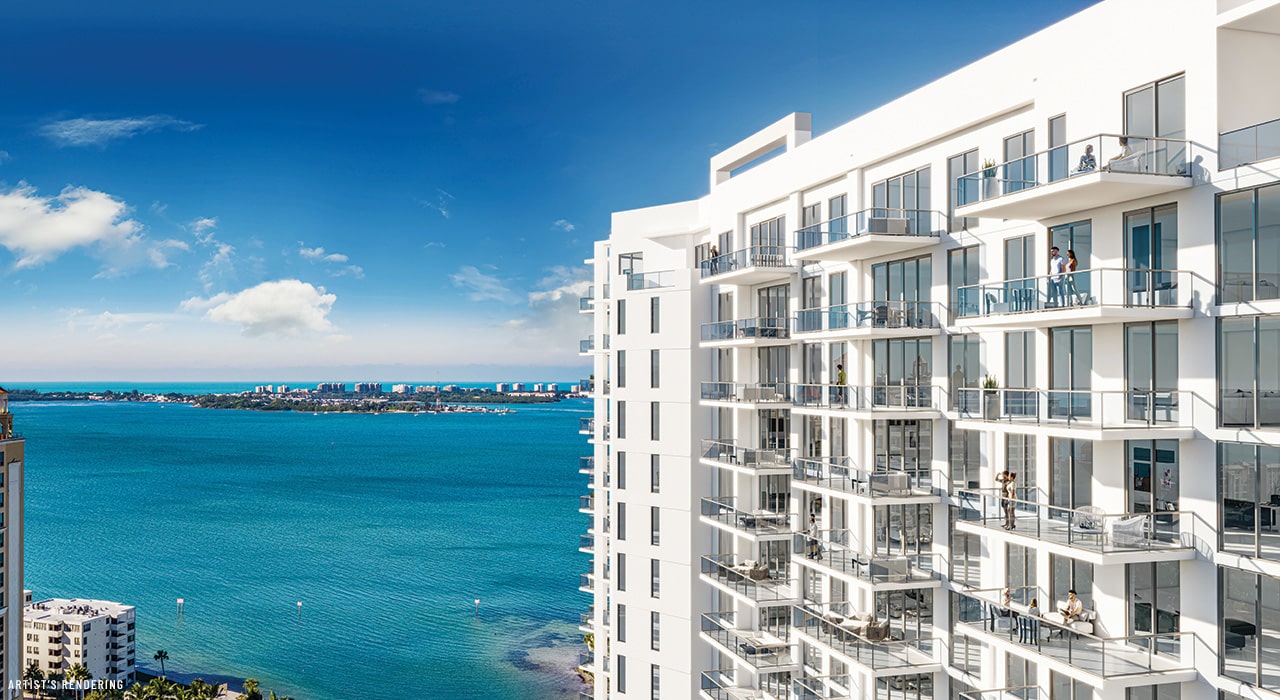 Bayso offers 11 unique floorplans ranging from 1,600 to over 2,600 a/c sq. ft. with voluminous 10' ceilings. These open-concept designs feature floor-to-ceiling glass windows and doors providing abundant light to the interior space, and expansive, private terraces with stunning views along the beautiful glass railings. Seven exceptional penthouses ranging from 2,500 to over 5,000 sq. ft. of living area, creating magnificent private sanctuaries with soaring 11' ceilings and large walk-in closets. For added lifestyle flexibility, separate dens make the perfect media room or private home office. Each penthouse offers ultra-wide terraces featuring panoramic city and bay views, perfect for indoor and outdoor living.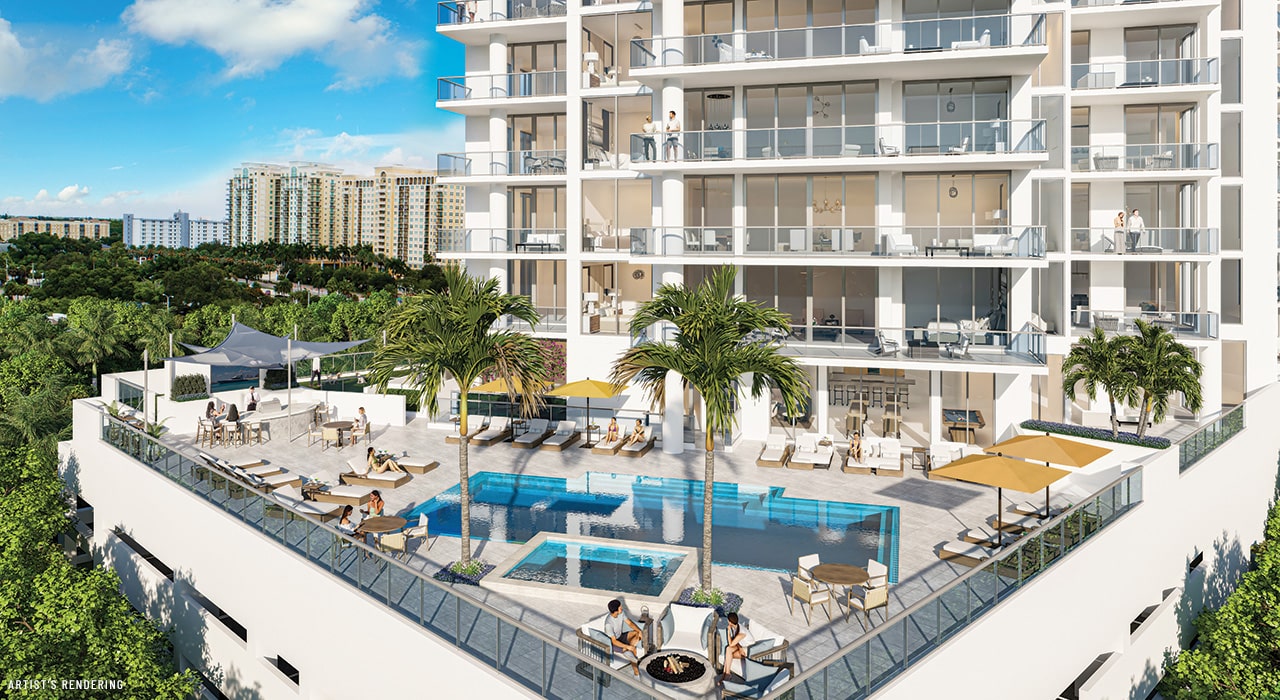 Bayso's resort-style amenities and services will reflect those of a refined luxury vacation. Homeowners may relax poolside in a stylish cabana or take in a great read at the resident Splash Lounge. It will be easy to meet health and wellness goals at the state-of-the-art Fitness Center with over 2,250 sq. ft., including a glass-enclosed Movement Studio. The Resident Club Room will be an intimate setting for private gatherings, with the convenience of a private bar and catering kitchen. Even family pets are guaranteed enjoyment at the private dog park, while owners enjoy the convenience of the dog wash.
The Bayso Sales Gallery is located within Premier Sotheby's Downtown office at 50 Central Ave, Suite 110. To learn more about current availability and special developer incentives available for a limited time, call 941.220.0828 or visit Bayso.com.